I finally have 3 Boinc skins done and ready for download.
You can find them on the CC Media page.
Heres some looks.
Dark Chaos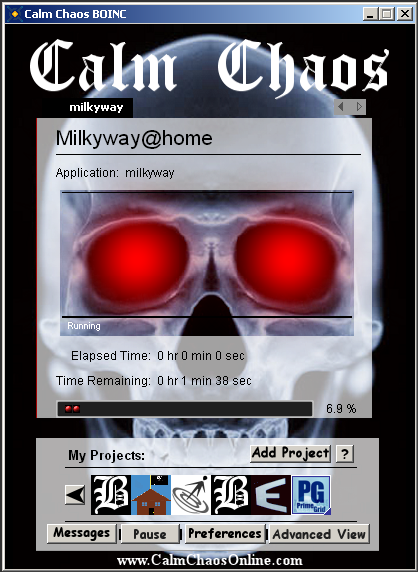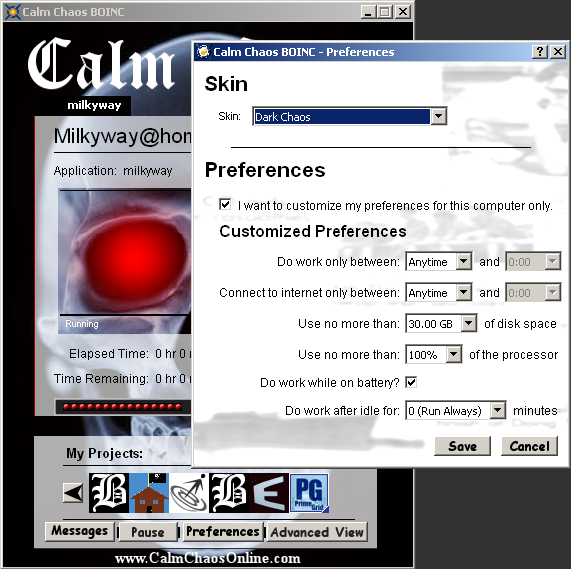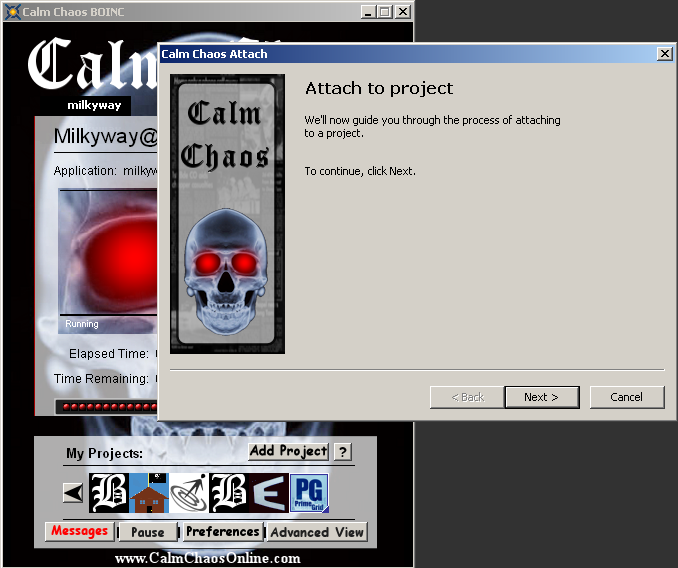 Blue Chaos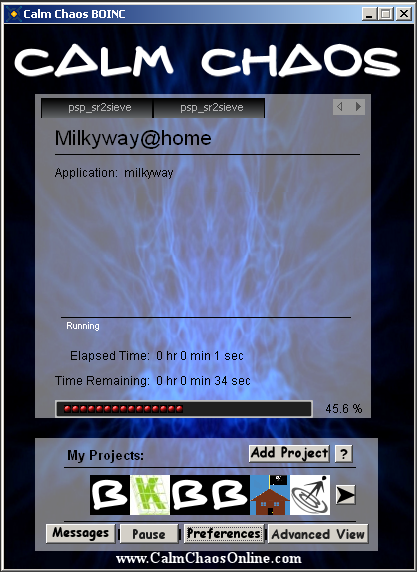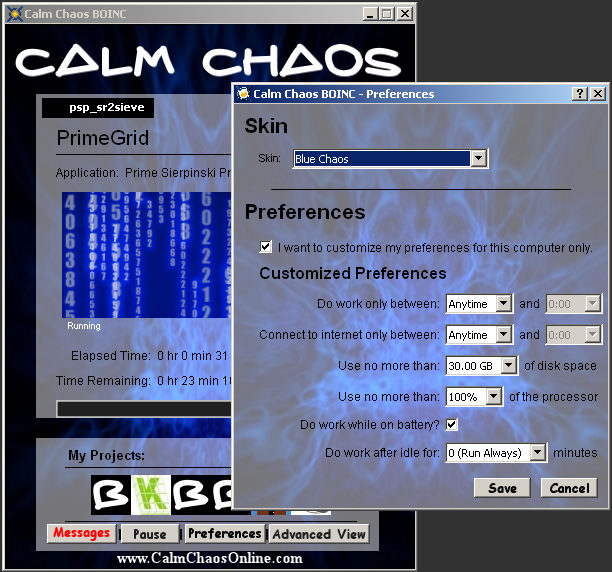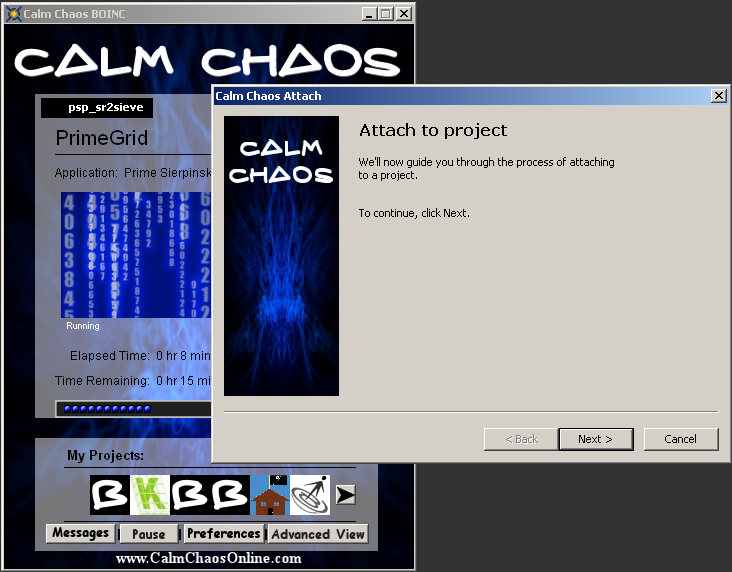 Chaotic Fire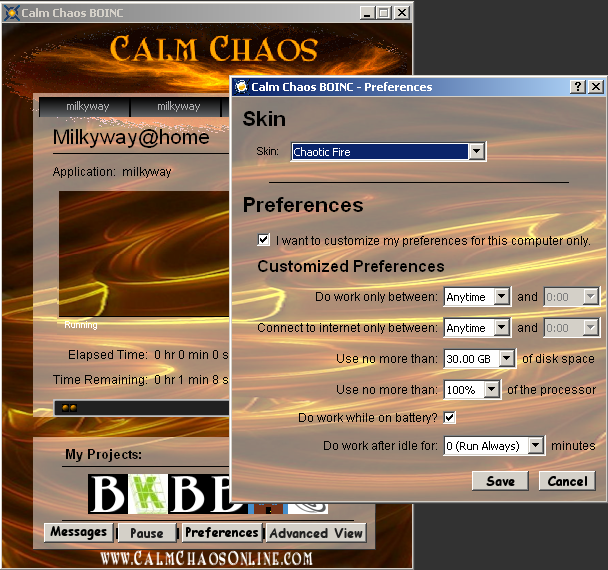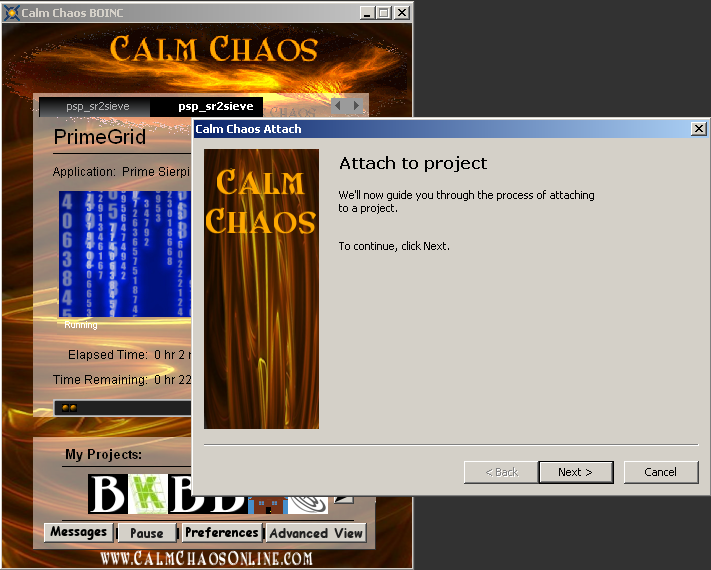 To install any of them, just unzip the one you want. Navigate to your installed directory for BOINC. (c: - Program Files - BOINC) And drop the full folder into the skins folder. If there is no "skins" folder, just create it there, then drop in the skin folder. To change a skin you have to be in "Simple View". Then "Preferences" pick you skin and then save.
There is not a lot of changes a skin will do the "Advanced View". But once set in simple view those parts will show up in the advanced view.
Hope you like them. If anyone has any questions about them please post here and let me know.
Rick